Server & Electronics Shipping
PROTECTING HIGH-VALUE ASSETS
Expert Server Rack and Electronics Shipping Solutions
Ensure safe and secure crating, packaging and shipping of all your commercial or residential valuable items with Craters & Freighters Pittsburgh.
No minimums and no item is too big for us.
FILL OUT THE FORM & GET A QUOTE NOW!
REQUEST A FAST, FREE QUOTE NOW OR CALL 724-776-2728.
With over 28 years of specialty crating, packaging and shipping expertise we offer:
Worldwide Reach & Logistics
65+ Locations to Serve You
Best Technology & Design Support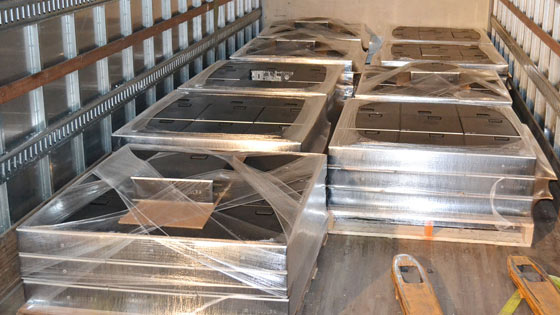 "Many of our servers cost more than $400,000. Craters & Freighters comes to our site to pick them up, pack and crate them, track their travels and take care of things at the other end. When our clients see a Craters & Freighters box arrive at their site, they see the quality packaging and attention to detail that they would expect from us." –West Corporation
Need to ship a server rack? Relocate a data center?
Craters & Freighters is the "go to" company for many of the world's foremost technology firms and government contractors. We have developed proprietary methods of handling, wrapping, cushioning, and packaging these valuable items.
We understand that these items require proper cushioning systems, stabilization, and professionally built containers in order to be shipped safely and securely.
Servers & Electronics Require Expert Handling for Safe Transport
Craters & Freighters' proven technique begins with a thorough assessment of your product that considers factors such as product fragility, size, and value; pickup conditions; mode of transport; environmental factors such as climate; and final destination requirements.
Each requirement is factored into the appropriate container and cushioning system for ensuring a damage free shipment—so your items arrive damage-free and on time.
Single Source Responsibility Solutions including:
We're experts at packaging, crating and shipping solutions—ready to meet all your antique crating and shipping needs.
Shipping
Delivery
Insurance
Pickup
Packaging
Crating